Because your body works on a weekly average -- not daily -- your weight will not change due to one day of overeating. So if you do stray from your weight loss program, follow these simple steps to get back on track.
Go back to your normal, healthy eating plan and start recording your foods again so you can easily get back on track.
You do not need to undereat the next day. If you undereat, it may backfire by causing you to overeat later due to hunger.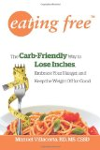 Continue Learning about Meal Planning and Weight Loss