How many calories can I burn by boxing?
If you are hitting the heavy bag, expect to burn around 202 calories every 30 minutes. Want to step it up? Get in the ring and spar with a real person, and you will burn close to 410 calories in 30 minutes.
A 150 pound person can burn a whopping 816 calories per hour boxing. Now that's a great workout!
Continue Learning about Martial Arts & Combat Sports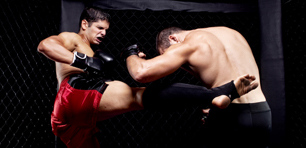 Martial Arts such as karate, wrestling, tae kwon do to name a few, provides many health and fitness benefits. It improves speed, strength, balance, core strength, and breathing. Martial Arts also helps boost confidence and self-es...
teem.
More