Why do people avoid going to the doctor?
Statistically, men are less likely to seek a doctor's care for health problems, to "soldier on" past health disruptions even when it's clearly not in their best interest to do so. This can often mean that we don't seek help for a problem early enough to effectively treat it. But most men under the age of 75 do sit up and take notice when their sexual health is at stake.
It's not just the psychological makeup of men that creates this gender bias against preventative healthcare. It's also the way our healthcare system is set up. As children, most American girls and boys see a pediatrician regularly until around age 18. Then young women typically transition to an obstetrician/gynecologist for continuing regular care.
But men often drop out of the system, seeking care only when faced with acute illness or injury, until they reach an age when health issues force them back into the system...or a concerned spouse or significant other does.
Men have historically avoided going to the doctor when they are sick, but women are now doing the same. In this video, I will explain why this is happening.



Continue Learning about Managing Your Health Care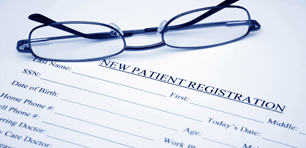 Are you a smart patient? Get advice from top experts on ways to get great care and take control of your health.