It's important to have a primary care doctor because they are the entry point to healthcare. Usually when patients get sick, that's the first place they go. And depending on their age, sex and medical history, patients can also get preventative care.
Primary care doctors also have long-term relationships with their patients. They know their patient's medical history, family history and mental health status. Primary care is more of a holistic care approach than specialty care. At a specialty care center, you're focusing on only one field.
Trinity Health is a Catholic health care organization that acts in accordance with the Catholic tradition and does not condone or support all practices covered in this site. In case of emergency call 911. This site is educational and not a substitute for professional medical advice, always seek the advice of a qualified healthcare provider.
A qualified primary care doctor can help you navigate the constantly changing guidelines and opinions when it comes to healthcare screening. Your doctor can review these guidelines to make sure you are getting all the testing you need and that you are not paying for testing that either you don't need or that could cause some potential harm. Further, prevention is more than just following a guideline. A primary care doctor should take other factors into consideration, such as your family history, work exposures and other lifestyle choices.
Continue Learning about Managing Your Health Care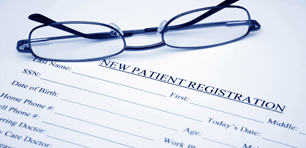 Are you a smart patient? Get advice from top experts on ways to get great care and take control of your health.