There are a number of services that are provided in the home depending on the care needs of the person. Home health agencies provide nursing care when patient's are homebound and have a skilled need such as wound dressings or assessment and teaching related to a disease. In addition, home health aide services can be provided when the person needs help with dressing, bathing, transferring and other activities. If there is a need, social workers, physical therapists, occupational therapists, speech and language pathologists, nutritionists and other healthcare professionals can visit the person at home to help with arranging and providing care. Another set of services are provided with hospice care. This is provided to people with a prognosis of 6 months of less due to a terminal illness. A team of healthcare practitioners provide care and they are usually experts in managing pain and distress caused by the terminal illness. Best of luck!
Nursing care
A highly skilled registered nurse (R.N.) can be very helpful to a cancer patient at home and can help relieve the burden on family members. With home care, a nurse comes into the home, looks at the care needs you and your family have, and sets up a plan of care along with the doctor. Services may include the care of wounds; ostomy care; giving intravenous (IV) treatments; giving and supervising medicines; and watching for side effects. Your care plan may also include giving supportive care, like pain control, as well as health teaching and emotional support. The needs of both the patient and the family are covered.
Physical therapy
Physical therapists can help you to regain the use of impaired or weakened muscles. They also work with you to improve the range of motion in joints and learn to use any special equipment needed for daily activities.
Occupational therapy
An occupational therapist can help you with problems that keep you from doing activities of daily living. An occupational therapist will look at what you can do, and then teach you new ways to do daily tasks, like eating, bathing, dressing, and household routines. If special equipment is needed, you will be taught to use it. With the therapist's help, you can learn to do more things on your own.
Speech therapy
If you cannot talk the way you used to, a speech therapist can help you communicate again by teaching special techniques and helping you practice.
Social workers
Social workers look at social and emotional factors that affect patients. They serve as case managers for patients with complex needs and help find sources of help in the community. This can include helping the family look for financial help when needed. They also counsel patients on coping with the demands of illness, family conflicts, and grief that affect the patient's care.
Continue Learning about Managing Your Health Care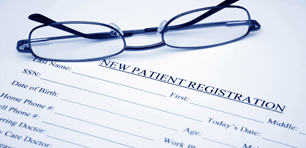 Are you a smart patient? Get advice from top experts on ways to get great care and take control of your health.