Besides the reality of the arrival of eager new medical students and interns (the first week of July, as Dr. Oz mentions), teaching hospitals, like many industries, have employees who take vacation time during the summer months. And summer vacation time is often awarded to the more 'senior' staff people, those with the most experience and the most time on the staff. That includes physicians, nurses, physical therapists, radiology technicians, orderlies, et al. So not only are there spankin' brand new interns and residents wandering the halls, there may be less experienced staff in the hospital to do the studies and the procedures that you need.
As with anytime you are being seen as a patient in the healthcare system, you do need to be an empowered patient---asking questions, making sure that you are getting the appropriate medication or study, and generally doing what you would do even if it wasn't July 5th.
Don't panic, though, if you do need to be hospitalized in the summer. There are plenty of caring, engaged staff who will be there as well.
I smiled when I read Dr. Oz's answer to this question. He does a great job of describing the new medical students and interns arriving. As a Professor who teaches these new doctors, Dr. Oz knows what it is like to have new students and physicians. It is also a time when the Professors (like Dr. Oz) and seasoned nursing staff make sure that patients are well-cared for.
If you are a patient, understand what happens during this period of time, ask questions, and request to talk to the attending physician and/or the charge nurse if you have any concerns. It is a busy time but the patient should always be the focus.
If possible, try not to use a teaching hospital during the summer months. After the academic year begins in July, a new crop of fresh, green medical students and residents fills the hospital corridors. Just as you wouldn't want to have your transmission be the first ever repaired by a particular mechanic, you probably don't want to be the first patient for a med student or resident. Let them learn the basics for a few months before you become their next lesson. At the very least, stay out of the hospital around July 4 through 10, if you can help it. Those are their very first days on the job.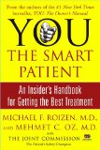 Continue Learning about Managing Your Health Care