How can I tell if a doctor is a good fit for me?
Along with finding out your doctor's medical experience and credentials, notice how comfortable you feel with him or her. One way to measure this is to ask yourself these questions.
Did the doctor give you a chance to ask questions?
Did you feel like the doctor was listening to you?
Did the doctor seem comfortable answering your questions?
Did the doctor talk to you in a way that you could understand?
Did you feel the doctor respected you?
Did the doctor ask your preferences about different kinds of treatments?
Did you feel like the doctor spent enough time with you?
Trust yourself when deciding whether this doctor is right for you. Keep in mind, though, that relationships take time to develop and you may need more than a single visit before you and your doctor really get to know each other.
When you are choosing a doctor, having a "good fit" is important. It is especially important in selecting a primary care physician because that relationship will, hopefully, be a lasting one. Obviously, you want a physician you can trust and respect and one who respects you as well. When you schedule your first appointment with the doctor, you should discuss his or her approach to care and be certain that it is one you are comfortable with . Ask the physician questions about your care, all the while assessing your compatibility. If you are not comfortable with the doctor, seek out a different one. However, do not become one of those patients who jumps from doctor to doctor because that can ultimately lead to poorer care.
Continue Learning about Managing Your Health Care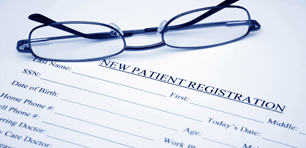 Are you a smart patient? Get advice from top experts on ways to get great care and take control of your health.