As with finding a doctor, your first step in finding the right hospital is to create a list of your options. Start by picking your pediatrician's brain. Ask about the pluses and minuses of the hospital(s) where he or she has privileges, and also whether there are others your pediatrician would recommend for the problem your child's facing. Once you've got a list, these are your five determining factors, in this order:
Which hospitals are accredited by The Joint Commission
What procedures or treatments your child needs
Which hospitals are covered by your health insurance
Which hospital(s) your pediatrician has privileges in
Which are conveniently located
Why isn't insurance coverage the top priority? In the end, it may be the deciding factor for the majority of us. (Those of us with health insurance are lucky to even have it.) But getting the best possible care is always the goal, and if the excellent hospital that your child really needs for lifesaving surgery or a highly specific treatment is outside your health insurance carrier's network, you need to find that out. Ultimately, you may not be able to use the best hospital, but you can ask the doctors in your hospital to consult with the doctors in your first-choice hospital, or you can see them independently for a second opinion (which may or may not be covered by your insurance plan).
Now that you've got a ranked list, ask your doc some followup questions: Do any of these hospitals have affiliations with other well-known hospitals? (A good sign.) Which one does your doc think is the absolute best at treating the problem your child has? Are there any hospitals much farther away that might be even better? Should you consider one of them? Which hospital would your doctor choose in your situation? Only then, after talking to your pediatrician, are you ready to call your health insurer and find out which hospitals are covered.
From The Smart Parent's Guide: Getting Your Kids Through Checkups, Illnesses, and Accidents by Jennifer Trachtenberg.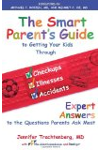 Continue Learning about Managing Your Health Care