There has been a movement from doctor-directed care of the past to an era of empowered patients. Healthcare providers now recognize that people not only have a right to information but also have the right to refuse medical care. According to a policy brief issued by the World Health Organizations, "Patients can play a distinct role in protecting their health, choosing appropriate treatments for episodes of ill health and managing chronic disease. Considerable evidence suggests that patient engagement can improve their experience and satisfaction and also can be effective clinically and economically."

Most healthcare providers subscribe to and respect patient rights which spell out for all parties the conditions dictating control over one's health care. One of the most important of these rights is the ability to be fully informed about options and patients' conditions in order to make the best and most appropriate decisions about care. For more information on patient rights, visit AHIMA's Patient Bill of Rights.
Continue Learning about Managing Your Health Care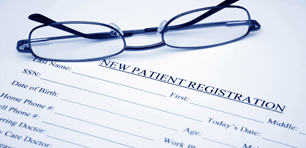 Are you a smart patient? Get advice from top experts on ways to get great care and take control of your health.