Much like choosing any other important relationship, there are a number of factors to consider when choosing a healthcare provider for your women's health needs. For most women, convenience is important, the location of the office, the availability of the provider and the hours of operation. Next is the credentials of the provider, a physician or nurse practitioner are common choices, and each provides pros and cons. A physician will generally be able to do surgery if that is required for your care. A nurse practitioner generally is able to provide well woman care and are known for their emphasis on client education and health information. Another major issue is related to the provider's philosophy of care- the client should be familiar with their own health beliefs in order to evaluate the approach of their healthcare provider. Do you believe in a healthy lifestyle and minimal medical intervention, or do you believe in major manipulation of medical issues? And a final consideration is cost and insurance constraints, is your chosen provider listed on your medical plan or will there be extra charges for using a particular provider. Clearly choosing a provider is a complex decision, but a very vital one for your health and peace of mind.
There are many questions you should ask yourself when you're choosing your OBGYN. Here are some of the most important:
Is the doctor board-certified?
If you have health insurance, does your health insurance cover this doctor's charges and the charges at the hospital with which this doctor is affiliated?
Ask her philosophy on birth. You'll gain valuable insight about her approach.
Ask how much choice you and your partner will have along the way. People tend to have better experiences when they're encouraged to have choices during the process.
Convenience - you'll be going for appointments at least once a month.
What is the reputation of the hospital with which the doctor is affiliated and how convenient is its location (you may need to get there in a hurry)?
Is doctor a solo practitioner or part of a group? Are midwives available?
If solo, who covers when the doctor is away? Will you have a chance to meet the other partners?
If in a group, will you always be seen by your personal doctor, or will you rotate through doctors at each appointment (we actually don't mind this, as you may deliver with one of the others who may be on call when you go into labor)? Who will be present for the delivery?
What is the doctor's C-section rate? Under what circumstances does he/she call for a C-section?
Is the doctor's philosophy regarding episiotomy compatible with yours?
What would the doctor do if you presented with a breech baby in labor?
Is the doctor's philosophy on pain management compatible with yours?
What is the doctor's policy on induction? Does she set a time limit on labor before inducing? How long past your due date will the doctor permit you to go before inducing?
Does the doctor have a policy on who may accompany you during prenatal visits and labor? Is the doctor's feeling about doulas compatible with yours?
If you have a complication, what is the doctor's experience with cases such as yours? Would she refer you to a specialist?
If you're considering a VBAC, what is the doctor's success rate with VBACs? (Ideally it's between 60 and 80 percent.)
If you're considering a water birth, is the doctor's experience and philosophy with water birth compatible with yours and will the hospital permit it?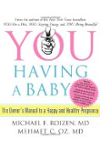 Issues to consider when choosing an OBGYN may be different for every woman. Some people want to see a woman doctor. Some people want to see a man doctor. Some people want to see someone who seems a little older, or some people like to have somebody younger. A lot of people pick a doctor because they have friends who have had a good experience with that doctor.
Picking a gynecologist is not like picking a girlfriend. Watch this video to hear my tips on how to find the right match.
Continue Learning about Managing Your Health Care