The hospital's admissions person will tell you what to bring for your child's hospital stay, but just in case, here's my must-bring list:
An up‑to-date list of any medications, vitamins, supplements, and herbal and home remedies your child takes (bring the actual medications if that's easier). Give a copy to the pediatric nurse in charge, who must know everything your child takes.
A pair of slippers or flip-flops to keep germs off your kid's feet, and bed. You may also want to bring your child's own pajamas or robe. Some kids are happy (even giddy) to wear a hospital gown, doctor-sanctioned mooning comes but rarely in life, but other children may find that wearing their own Pjs makes them feel better.
Toiletries
Clothes to go home in (a loose T‑shirt or button-up-the-front top, if that makes it easier to get dressed after surgery).
A favorite teddy bear or blanket, favorite drinking cup or bottle, or other comfort items, really anything that will make the visit feel more like home.
Toys, videos, books, and games, most hospitals will have these, but I'd also bring my own from home. You don't know who's been touching a hospital's toys or how often they're cleaned.
From The Smart Parent's Guide: Getting Your Kids Through Checkups, Illnesses, and Accidents by Jennifer Trachtenberg.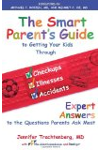 You'll have several people who will tell you what to bring for a child's hospital stay. Here's our checklist:
A list of any medications, vitamins, and supplements that your child takes. Give a copy to the pediatric nurse in charge.
Slippers to keep germs off your child's feet. Some kids like having their own pajamas, while others like wearing the hospital gown.
Toiletries. Yes, hospitals may provide these, but it can feel "homier" if they are actually from home.
Clothes to go home in, like a loose T-shirt and pants.
A favorite stuffed animal or toy, and other comforting reminders of home.
Your own games or toys to occupy time. Great hospitals have a Child Life Program, or special people whose goal is to make your child's stay more enjoyable, or at least tolerable; they come around with games and videos to help keep your child occupied.
A notebook for you to write down information about tests, procedures, medications, or post-stay instructions.
An overnight bag for you that includes a pillow, toiletries, and your cell phone charger.
Books, and maybe even a portable DVD player for your child to watch her favorite movies or shows.
iPod with your child's favorite tunes (great for relaxation and distraction).
Photos of family, friends, pets.
Don't forget to clean the items that your child may touch in the hospital -- like computer keyboards and remote controls -- with rubbing alcohol to help prevent infection.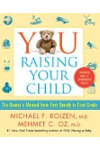 Continue Learning about Managing Your Health Care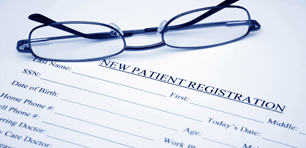 Are you a smart patient? Get advice from top experts on ways to get great care and take control of your health.