When changing health habits, you can be sailing along and then -- all of a sudden -- it happens. You experience some small setback in your diet, exercise program, or management of your blood pressure, and then the flood of negative thoughts comes. This type of thinking will dampen your motivation, but it doesn't have to mean the end of your success. Here is a simple strategy for managing negative thoughts:

1. Catch yourself when you experience a negative thought. Negative thoughts most often occur following a slip-up. Take a minute to write down your answers to the following questions: What's going through my mind? What are my thoughts? Maybe they are something like: "I have no self-control" or "I'm not disciplined enough to do this."

2. Turn the thought into an action. Once you've caught the negative thought and written it down, repeat it out loud, but imagine someone else is saying it to you. Imagine, for example, that someone said: "You have no self-control" or "You're just not disciplined enough." By picturing someone else saying the words, you will be more likely to stick up for yourself. This takes us to the third step.

3. Defend yourself. Do you really lack self-control? Chances are this negative thought isn't 100 percent accurate. Think about the times when you have shown self-control, and write down as many examples as you can to prove that this negative thought is not true. Also, think about other explanations for why you slipped up this time. This exercise won't keep you from having negative thoughts, and it won't prevent occasional slip-ups. It will, however, keep one slip-up and one negative thought from taking over and ruining your efforts. By catching your negative thoughts and defeating them, you will be able to keep your motivation levels up and stay on track.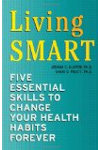 Our thoughts are like chimpanzees swinging from tree to tree, here, there, everywhere. Just because you have a negative thought doesn't mean it is true. You might want to try mindfulness. With mindfulness, you just notice the thought. You might label the thought, like "That's a thought." You don't hold onto it or examine it or judge it, you just let it flow on by like a wave. But you give no power to the thought. At times, all of us have thoughts that have nothing to do with reality. So you are mindful of the thought and accept that at times you will have thoughts that aren't helpful to you.

If you have a recurring thought that bothers you, then you might want to see if there is any evidence to support the thought. Is there evidence against the thought? Is there is evidence to support the thought? Or, if the thought might be justified, then consider if you want to make changes or not? Or do you want to accept the situation as it is for now? Acceptance means not judging yourself. If you don't want to make changes or it's not the right time, then use mindfulness and be aware of the thought as just a thought and not something you need to take action on.
Continue Learning about Managing Negative Emotions