To prevent road rage, there are lifestyle tips you can follow to help keep you calmer when you're behind the wheel. In this video, psychologist Jennifer Hartstein, PsyD, shares these tips and explains how to properly diffuse a road rage incident.
We've all heard about road rage and the deadly consequences of letting our emotions spin out of control. With our busy schedules and more of us on the road, it's easy for a little frustration to turn into full-blown road rage. Keeping your emotions in check is the key. Try these helpful tips:
Focus on your breathing while driving, and make sure it's slow and steady. The more regulated your breathing, the more relaxed you'll feel.
Loosen your grip on the steering wheel and drop your shoulders to help reduce muscle tension.
Use music to regulate your mood. Listening to slow-paced relaxing music will reduce tension without your even trying.
Set realistic time expectations -- if you're in a hurry and late, you are almost guaranteed to be tense. Allow enough time to get where you're going.
Driving can be a frustrating experience, but it doesn't need to be a deadly one. Stay in control of your emotions and you'll be safer on the road.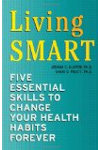 Continue Learning about Managing Negative Emotions