Once you are aware of your stressful auto-thoughts, put them to the test. Think of yourself as an attorney who's cross-examining a witness. Show no mercy -- this thought could be causing you lots of trouble, so be tough with it and demand answers to the following 10 questions:
Is this thought really true?
Am I jumping to conclusions?
What is the evidence?
Am I exaggerating or overemphasizing a negative aspect of the situation?
Am I catastrophizing -- that is, thinking of a small problem as a huge catastrophe?
How do I know it will happen?
So what if it happens?
Is it really as bad as it seems?
Is it to my advantage to maintain this appraisal?
Is there another way to look at the situation?
Sometimes you'll challenge an auto-thought and discover that it is indeed true. For example, if you are an airline pilot, making a mistake could not only get you fired, but it could put hundreds of lives at risk. But if you're a receptionist and you accidentally forget someone who's on hold, the world will not end. Most likely you won't be fired, either. The customer may be annoyed, but if you offer a sincere apology when she calls back, your mistake will most likely cause no damage.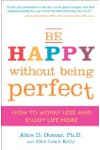 You can avoid negative thoughts by consciously refocusing on constructive and positive thoughts; that is, what you are for and not what you are against, simply, sift out the negative and retain the positive.
Negative thoughts are unavoidable, but it's possible to better manage them if you can identify them and change your attitude. In this video, psychotherapist Donna Dannenfelser explains how to turn the mental dial from negative to positive thinking.
Trying to suppress or not think negative thoughts is a disaster -- some experts believe it may even be more damaging than suffering. The more you try to ignore a negative thought, the stronger it is when it reoccurs. It also takes a significant amount of additional mental and emotional energy to keep such thoughts under wraps. You are giving these thoughts a lot of power, and over time it eventually takes a tremendous amount of emotional and intellectual energy to ignore them. This is energy you need in order to be creative in solving your problems.
Continue Learning about Managing Negative Emotions