With a point-of-service health insurance plan, you have the choice of using any physician and getting any service without needing a referral from your primary care doctor (like in an indemnity plan). However, the insurance carrier has a network of doctors, hospitals and other care providers that it has negotiated discounts with, and you have a financial incentive to use those "in-network" providers. You'll pay more (usually, a lot more) for using out-of-network doctors and hospitals.

The premiums usually run a little less than traditional indemnity plans, and there may be less paperwork because your doctor's office will likely have frequent (if not daily) contact with the insurance company.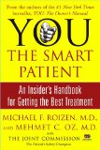 Continue Learning about Managed Care Insurance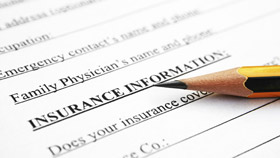 Managed care plans usually offer a lower premium and require less paperwork, but limit your choice of healthcare providers, drugs and treatments (which is why they are known as "managed care" plans). These limitations mean that ma...
naged care plans are the least expensive. Before choosing this type of plan, be sure to review the Summary Plan Description (SPD) to get the right plan for you and your family.
More