An HMO, Health Maintenance Organization, is usually the least expensive variety because it's generally the most restrictive, and most directive as to what your doc and you can do. Although many different versions exist now, in the traditional HMO, you must pick a primary care doctor who is in the HMO network of physicians, and this doctor coordinates all of your care. That doctor must refer you to specialists who are generally also in the HMO network; you can't just go see them (or any out-of-network doc) on your own whim and expect the services to be covered. You pay next to nothing (or nothing) for in-network care, meaning the care or services you receive from one of the hospitals or doctors who have agreed to accept greatly reduced payments from the HMO's members. But if you see a doctor outside the HMO network, or break the rules, you pay 100% of the costs.
Continue Learning about Managed Care Insurance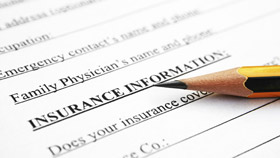 Managed care plans usually offer a lower premium and require less paperwork, but limit your choice of healthcare providers, drugs and treatments (which is why they are known as "managed care" plans). These limitations mean that ma...
naged care plans are the least expensive. Before choosing this type of plan, be sure to review the Summary Plan Description (SPD) to get the right plan for you and your family.
More