These tips will help a man keep his swimmers healthy and strong:
DO:
Eat your fruits and veggies, grains, beans, soy, nuts, oats, foods with flavanols (like broccoli, radishes, onions, tomatoes, and leeks), as well as other foods high in polyphenols (think bright colored fruits and veggies), vitamins C and E, zinc, selenium, and omega-3s (fatty fish, soy products, whole grains, nuts, and flaxseeds)
Wear boxers, not briefs. For optimum fertility, sperm prefer a temperature slightly lower than the rest of your body.
Avoid exposure to organic solvents, heavy metals, synthetic polymers, pesticides, PCBs, and ionizing radiation
Keep well hydrated while working out
Get a physical and discuss your personal and family medical history, including birth defects, sexually transmitted diseases, difficulty or pain with erection, ejaculation, or urination, and any medications you may be taking that could affect your fertility (antihypertensives, diuretics, antidepressants, antiseizure medication, antihistamines, antibiotics, chemotherapy, immunosuppressive drugs).
DON'T:
Smoke
Drink excessively (more than 2 alcoholic drinks a day)
Use recreational drugs
Take steroids
Eat fatty cuts of beef, dark-meat turkey, or fish containing mercury
Use oil-based paints, spray paints, or paint thinners
Keep your laptop on your lap
Lounge in the hot tub, steam room, or sauna (it can raise the temperature of sperm and kill them)
Spend a lot of time wearing an athletic cup or jock strap
Cycle if you experience numbness or tingling in the genital area or sexual dysfunction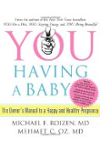 Continue Learning about Male Reproductive System