Gynecomastia can be defined as excessive breast and glandular tissue in a male. Treament options depend on the severity of the diagnosis. The Tanner classification is used by the American Board of Plastic Surgery in staging the degree of gynecomastia. For mild cases liposuction alone may be used. For more severe cases that include thick glandular tissue behind the nipple areolar complex, a combination of liposuction and partial subcutaneous mastectomy should be perfomed through a periareolar approach.
Male breast growth is technically called gynecomastia. If the male breasts remain large for two years, the condition is likely to be permanent and may require surgery. After surgery, the men's social lives improve, and for the first time they will take off their shirts at the beach.

A medical evaluation will rule out diseases that cause breast growth. An internist, pediatrician, or endocrinologist should evaluate any male patient with recent breast growth. If a cause is found, appropriate medical therapy can be used. If no cause is found, then surgery may be the answer.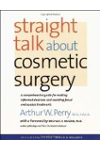 Treatment options for gynecomastia vary and must be tailored according to the cause of the gynecomastia. Gynecomastia is caused by multiple various factors, such as obesity or hormonal changes and/or imbalances. In the case of obesity, weight loss and exercise are encouraged and usually treatment of choice. Hormonal imbalances may be easily reversed by hormone replacements or adjustments. In cases of advanced or otherwise irreversible gynecomastia, especially when no other treatments is effective, surgical treatment, including one or a combination of liposuction, breast tissue and excess skin removal or standard breast reduction may be of paramount importance and procedure of choice. This often results in significant body as well as psychosocial improvements.
Continue Learning about Male Reproductive System Disorders