Electrolysis is a hair removal system that works by inserting a thin needle into the skin, targeting hair follicles. During galvanic electrolysis, direct-current electricity flows through the needle directly into the hair follicle. In thermolytic electrolysis, or thermolysis, heat, which is produced via high-frequency alternating current, handles the task. The two methods can also be used in tandem.

Seek a physician's assistance for medical concerns.
Electrolysis uses electric current to fry the hair follicles. It is painful and tedious, with weekly treatments that sometimes stretch on for years. The effectiveness is only as good as the electrologist. There are competent electrologists and there are those who go through the motions, plucking the hairs at the end of the treatment. Electrology cannot treat ingrown hairs, and it can result in dreadful scarring if not performed correctly. I believe that this technique will be relegated to the removal of blond and white hairs, since laser hair removal is so much more efficient on darker hairs.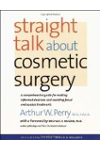 Continue Learning about Maintaining Healthy Hair