First a doctor will rule out any medical condition that may be causing hormonal hair growth. The growth of lots of vellus hair, for example, can be a sign of polycystic ovarian syndrome.

Dermatologists employ nonablative lasers (the kind that don't damage the epidermis) to dramatically reduce hair permanently. Most people see a reduction of 80 percent. (Some become 100 percent hairfree, but that's not the norm.) But hair is tenacious and continues to develop over time. Laser hair reduction is remarkably effective, depending upon the color of the patient's skin and hair and the texture of the hair. Because the laser zones in best on dark pigment in the hair matrix, the ideal patient has fair skin with dark hair. Lighter skin has less melanin to absorb the laser energy, and all the heat can go straight to the follicle without burning the skin. Coarse hair is also much easier for the laser to target since it's larger and has more pigment. Fair, fine hair doesn't respond well to laser removal. Because the laser energy targets melanin (in both the follicle and the skin), it can cause pigmentation problems for darker, more melanocytic complexions. For olive or darker skin tones, a laser with a longer wavelength and a longer pulse duration (such as an Nd:Yag) has less potential to harm or discolor the skin.

For people with fine hair that's either blond or red and won't respond to a laser, electrolysis is a viable option. A very fine needle is inserted into the individual hair follicle and emits an electric current that literally destroys it. The results are permanent, but the process is painstaking and painful. If you have three or four hairs or a small patch of hair to address, this can be a great alternative.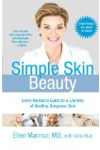 Continue Learning about Maintaining Healthy Hair