Several studies have shown that magnesium has some migraine fighting power. We still don't know why, but in the studies, people who had more magnesium in their diets were less likely to have less frequent migraines. Some studies found that adding 200 mg of magnesium supplement a day in addition to the magnesium in the foods you eat may help you prevent migraines. Foods that are high in magnesium are whole grains, dried non-citrus fruits and dark green vegetables. Nuts, soybeans and wheat are also high in magnesium but for some people may serve as a migraine trigger. The ideal range for magnesium intake a day is 400 to 700 mg a day.
Magnesium is a mineral needed by every cell of your body, as well as for more than 300 biochemical reactions in the body. Migraine patients are often deficient in ionized magnesium. Magnesium plays an important role in migraine generation. Low magnesium levels result in lowering headache threshold. Magnesium deficiency was found to be more common in women with menstrual-related migraine.
Several randomized controlled trials have shown that magnesium supplementation is effective in migraine treatment. The usual recommend dose of magnesium ranges from 400 to 600 mg per day in two divided doses. The most common side effect encountered with magnesium is diarrhea. Magnesium citrate may better absorbed and better tolerated then other magnesium salts.
Daily adult requirements of magnesium for good health are 300 to 400 mg, an amount that you could obtain by eating 2 to 3 ounces of roasted pumpkin seeds or three to four bowls of bran cereal daily. Some people with normal blood levels of magnesium have low brain magnesium levels, so a blood test may not necessarily tell you if magnesium might be helpful for you. Taking a 600-mg magnesium supplement for adults or lower doses in children reduces migraine frequency by about one-third. Another preparation you might try is magnesium oxide, 400mg daily. Some people find that the slow release preparation, Slow Mag or Mag Delay, are better tolerated.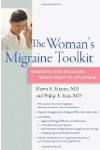 An insufficiency of magnesium may also play a significant role in many headaches. Several researchers have demonstrated substantial links between low magnesium levels and both migraine and tension headaches. A magnesium deficiency is known to set the stage for the events that can cause a migraine attack or a tension headache. Low brain, tissue and cellular concentrations of magnesium have been found in patients with migraines, indicating a need for supplementation, since a key function of magnesium is to maintain the tone of the blood vessels and prevent overexcitability of nerve cells.
Magnesium supplementation can be quite effective in preventing migraine headaches. The recommended dosage is 150 to 250 mg three times daily. Magnesium bound to citrate, malate or aspartate is better absorbed and better tolerated than inorganic forms such as magnesium sulfate, hydroxide or oxide, which tend to have a laxative effect. An increased intake of high-magnesium foods such as nuts, tofu and green leafy vegetables also makes a lot of sense.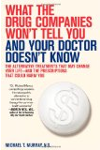 Continue Learning about Magnesium