Yes, it certainly does happen. And for good reason: both diseases can be transmitted by the same ticks.
In fact, patients who test positive for Lyme disease are often tested not only for babesiosis, but anaplasmosis too. That's because all three are tick-borne diseases that my infect people at the same time.
Here are the main features of each illness:
Lyme disease may cause a rash followed by heart rhythm problems, neurologic disease, and/or arthritis.
With anaplasmosis, common symptoms include muscle pain, headache, fever and chills. And occasionally, rash, nausea, vomiting, nerve disease and confusion.
Babesiosis typically causes marked fatigue, nausea, muscle pain and depression.
Antibiotic treatment can cure all three diseases. Doxycycline is a good choice to treat both Lyme disease and anaplasmosis. The standard treatment for babesiosis includes two other antibiotics, atovaquone and azithromycin.
For severe cases, intravenous antibiotics may be needed.
Fortunately, there are tests to help diagnose each of these disorders. Treatment for one or more of them can be chosen by knowing what infections are common where your husband lives or travels, his symptoms, physical exam findings and test results.
Your husband should ask his doctor if he has signs of any of these infections. And if so, whether he should take one or more antibiotics to treat them. It's also a good idea to review preventive measures to avoid tick bites that can spread these diseases.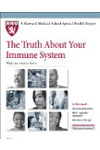 Continue Learning about Lyme Disease