How does your doctor diagnose kidney lupus?
Kidney lupus can be difficult to diagnose, because while ankle and abdomen swelling may indicate kidney disease, most people do not realize there is a problem until they visit the doctor for lab tests and blood work.
To test you for the disease, your doctor will perform a urinalysis. Your doctor will check your urine sample for red blood cells, red blood cell casts, and protein that has leaked from your kidneys into your urine.
You may also need to take a 24-hour urine test to determine how efficiently your kidneys filter blood.
Your doctor may also recommend you visit a nephrologist, or kidney specialist. A nephrologist can take a biopsy of your kidney to determine the extent of your disease. There are 6 levels of kidney lupus, which include:
Normal glomeruli
Mesangial disease
Focal proliferative glomerulonephritis
Diffuse proliferative glomerulonephritis
Membranous nephropathy
Sclerosing nephropathy
Classifying your kidney disease will help your doctor design a specific course of treatment.
Continue Learning about Lupus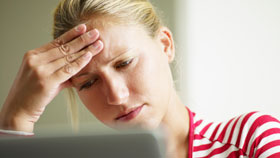 Lupus is a chronic inflammatory disease, which occurs when your body's immune system attacks your own organs and tissues. Lupus is more common in women, blacks, Hispanics and Asians and often is diagnosed between the ages of 15 an...
d 40. Learn more about Lupus from our experts.
More