What form of lupus causes a rash on the face and achy joints?
Doctors often rely heavily on a physical exam to diagnose systemic lupus erythematosus, or SLE. Blood tests can confirm the presence of the disease. These tests may measure antibody levels, white or red blood cell counts, or platelet counts. A urinalysis may be performed to evaluate the extent of any kidney damage. A biopsy of kidney tissue can be helpful in making a diagnosis.
Aching joints and a rash on the face may be signs of systemic lupus erythematosus (SLE). This condition (which most doctors simply call lupus) occurs when the body's immune system mistakenly attacks healthy tissue. The most distinctive signs of lupus are a butterfly-shaped rash on the face and sore joints. Other symptoms include fatigue, weight loss, and shortness of breath. Lupus is a serious condition that may make you more likely to develop other health problems, such as heart attacks and strokes. See a doctor right away if you have signs of lupus.
Continue Learning about Lupus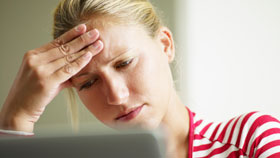 Lupus is a chronic inflammatory disease, which occurs when your body's immune system attacks your own organs and tissues. Lupus is more common in women, blacks, Hispanics and Asians and often is diagnosed between the ages of 15 an...
d 40. Learn more about Lupus from our experts.
More