Lupus is a chronic autoimmune condition affecting the joints, skin, and internal organs.Lupus affects about 10,000 children in the U.S., and almost 90% of sufferers are female. Researchers have suggested the disease may have to do with the hormone estrogen, and that may be why more females are affected. Lupus strikes African Americans, Asian Americans, Latinos, and Native Americans more often than Caucasians. In a normal immune system, the body creates antibodies that protect against virus and infection. When the immune system is compromised, like it is with lupus, these same antibodies mistakenly attack healthy tissue, causing a chronic, debilitating condition.
From Good Kids, Bad Habits: The RealAge Guide to Raising Healthy Children by Jennifer Trachtenberg.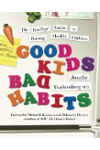 Continue Learning about Lupus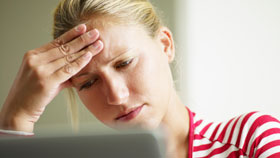 Lupus is a chronic inflammatory disease, which occurs when your body's immune system attacks your own organs and tissues. Lupus is more common in women, blacks, Hispanics and Asians and often is diagnosed between the ages of 15 an...
d 40. Learn more about Lupus from our experts.
More