Is losing weight due to lupus a cause for concern?
You can lose weight as a result of increased lupus activity in your body. Certain lupus medications can cause you to lose your appetite, and as a result, lose weight. No matter what the cause, you should speak to your doctor to make sure your weight loss does not indicate a more serious condition. If you experience a loss of appetite due to your medications, your doctor may suggest alternative medications or solutions to ease stomach discomfort.
Continue Learning about Lupus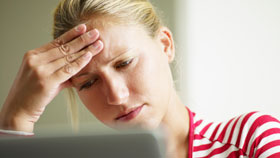 Lupus is a chronic inflammatory disease, which occurs when your body's immune system attacks your own organs and tissues. Lupus is more common in women, blacks, Hispanics and Asians and often is diagnosed between the ages of 15 an...
d 40. Learn more about Lupus from our experts.
More