One of the complications of lupus is its effect on bone tissue. Sometimes, an insufficient amount of blood reaches the bone, causing it to deteriorate and break. This is most commonly seen in the hip joint. About 10 percent of individuals with lupus develop bone tissue death.
Bone tissue death and osteoporosis can also be caused by the medications taken for lupus. Corticosteroids also eat away at the bone, causing osteoporosis and breakage.
Continue Learning about Lupus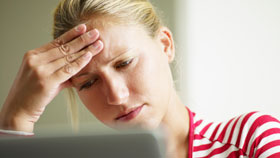 Lupus is a chronic inflammatory disease, which occurs when your body's immune system attacks your own organs and tissues. Lupus is more common in women, blacks, Hispanics and Asians and often is diagnosed between the ages of 15 an...
d 40. Learn more about Lupus from our experts.
More