About 10 percent of people with lupus also suffer from pulmonary hypertension. In a person with lupus, the immune system attacks the body's own tissues, causing a variety of inflammation throughout the body. Pulmonary hypertension is one problem lupus can cause.
Pulmonary hypertension is a unique form of hypertension, or high blood pressure. In a person with pulmonary hypertension, the blood vessel that carries blood from the heart to the lungs thickens, which reduces the amount of blood that can flow through it. As a result, the heart pumps harder and faster. When the heart fails to keep up with the needed amount of blood, the rest of the body receives less and less oxygen. The organs in the body need oxygen to work effectively; otherwise, a condition called hypoxia can occur in which the organs cannot get the oxygen they need.
In some cases, pulmonary hypertension can be treated with steroids and immunosuppressive drugs. If the pulmonary hypertension is not directly related to having lupus, then treatment may include taking an FDA-approved medication specifically designed for this condition. The doctor will explain the options to assist the patient in making the best decision.
Continue Learning about Lupus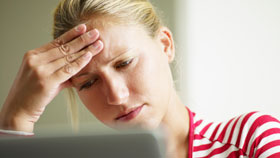 Lupus is a chronic inflammatory disease, which occurs when your body's immune system attacks your own organs and tissues. Lupus is more common in women, blacks, Hispanics and Asians and often is diagnosed between the ages of 15 an...
d 40. Learn more about Lupus from our experts.
More