Lupus is a connective tissue disease of autoimmune origin that can affect many different systems in the body. Studies have shown that there is no significant association between lupus and thyroid disease; however, people with lupus are more prone to have subclinical hypothyroidism and thyroid antibodies in their bodies. Subclinical hypothyroidism can only be detected on lab values, and patients may not notice signs of hypothyroid.

Continue Learning about Lupus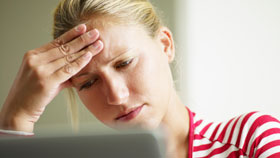 Lupus is a chronic inflammatory disease, which occurs when your body's immune system attacks your own organs and tissues. Lupus is more common in women, blacks, Hispanics and Asians and often is diagnosed between the ages of 15 an...
d 40. Learn more about Lupus from our experts.
More