Radon is a radioactive gas that is released from soil and rocks. It is present everywhere, but higher levels of it are sometimes found in homes, where it has leaked through cracks or holes and has accumulated. Radon can also come from materials used to construct homes, or well water. If radon is inhaled often or in large quantities, it can damage cells lining the lungs and cause lung cancer. It is now possible to measure radon levels in your home to help prevent lung cancer.
Scientists agree that radon causes lung cancer in humans. Recent research has focused on specifying the effect of residential radon on lung cancer risk. In these studies, scientists measure radon levels in the homes of people who have lung cancer and compare them to the levels of radon in the homes of people who have not developed lung cancer.
One of these studies, funded by the National Institute of Environmental Health Sciences, examined residential radon exposure in Iowa among females who had lived in their current home for at least 20 years. This study included 413 females with lung cancer and 614 females without lung cancer. During the study, radon levels were tested in homes, lung cancer tissues were examined, and the scientists collected information about home characteristics and other topics. Results from this study suggested a link between exposure to radon and lung cancer.
Scientists have conducted more studies like this in other regions of the United States and around the world. Many of these studies have demonstrated an association between residential exposure to radon and lung cancer, but this finding has not been observed in all studies. The inconsistencies between studies are due in part to the small size of some studies, the varying levels of radon in many homes, and the difficulty of measuring a person's exposure to radon over time.
This answer is based on source information from the National Cancer Institute.
A particularly notorious indoor pollutant is radon. Reports in the Journal of the National Cancer Institute and by the National Research Council (NRC) estimated that exposure to radon contributed to 10 to 12 percent of lung cancer deaths. Smokers are at particular risk, because smoke and radon interact.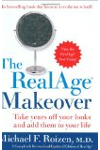 Scientists first realized there was a relationship between radon and lung cancer when it was noted that workers in uranium mines had an excessively high rate of lung cancer. In fact, it is estimated that radon exposure is associated with approximately 20,000 lung cancer deaths per year. Accordingly, many health authorities recommend radon testing in homes, especially in poorly ventilated areas with exposed dirt such as is found in unfinished basements.
Cigarette smoking is the most common cause of lung cancer. Radon represents a far smaller risk for this disease, but it is the second leading cause of lung cancer in the United States. Scientists estimate that approximately 15,000 to 22,000 lung cancer deaths per year are related to radon.
Although the association between radon exposure and smoking is not well understood, exposure to the combination of radon gas and cigarette smoke creates a greater risk for lung cancer than either factor alone. The majority of radon-related cancer deaths occur among smokers.
This answer is based on source information from the National Cancer Institute.
Continue Learning about Lung Cancer