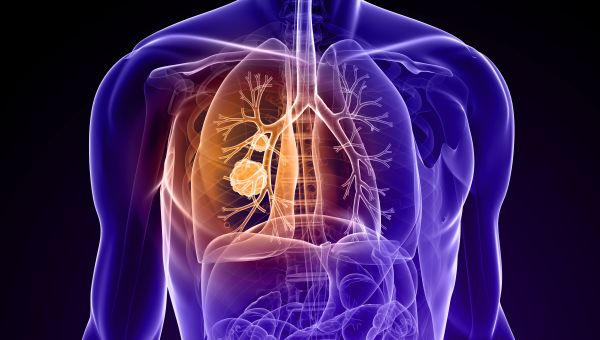 Research suggests some drugs could be used earlier and in new ways to treat lung cancer.
In a triple play of promising findings, immunotherapy has emerged from a national cancer research conference as a major player in lung cancer treatment. The results from a trio of studies, also published in the New England Journal of Medicine (NEJM) in April 2018, further show the benefits of harnessing immune system power to stop cancer cells.
How the drugs work
The immunotherapy drugs in these studies target molecules specific to tumor cells, which use the molecules to avoid being detected by your immune system. The drugs block that molecular cloaking device, allowing the tumor cells to be found and destroyed.
Immunotherapy has proven to be a major advancement in treating a number of cancers. For lung cancer, which kills more than 150,000 Americans yearly, immunotherapy drugs have typically been used after chemotherapy or other drug treatments stop working. But early findings suggested that immunotherapy could make for a good first choice, extending lifespan and lessening side effects. Now, these studies provide further evidence that may be true.
Breaking down the studies
One thing that stands out in two of these studies is that the immunotherapy drugs were used as part of a first treatment option. In the trials, researchers harnessed the drugs to take on the most common form of lung cancer, non-small cell lung cancer, or NSCLC. This type represents about 80 percent of the 230,000-plus lung cancer cases diagnosed each year in the United States.
Among the three studies, gaining the most attention were results regarding the immunotherapeutic drug pembrolizumab (Keytruda, by Merck, which funded the study). Combined with standard chemotherapy, it helped patients newly diagnosed with advanced lung cancer live longer, and live longer without the disease worsening. Patients lived 8.8 months without worsening disease, compared to 4.9 months in the chemotherapy/placebo group. One negative: patients on the therapy experienced more kidney inflammation and acute kidney injury.
Another set of results presented at the meeting of the American Association for Cancer Research in April 2018 and also published in NEJM showed a similar survival benefit for lung cancer patients taking a pair of immunotherapy drugs, nivolumab and ipilimumab (Opdivo and Yervoy, by Bristol-Myers Squibb, which funded the study). Patients whose first treatment was this drug combination lived without worsening disease for 7.2 months, compared to 5.5 months for patients whose first-line treatment was chemotherapy.
The third report in the group focused on patients with an earlier stage of non-small cell lung cancer. Patients in this third study, which was supported by industry, government and private funders, received nivolumab in a pair of doses before undergoing tumor surgery. Of 20 tumors, 9 responded to treatment, which was associated with few side effects. Some did so even though they lacked the cloaking molecule, called PD-L1, that nivolumab targets and inhibits. The authors of the third study caution that it was a pilot study with a small number of patients, which means larger studies are needed.
Other immunotherapy treatments that may help
Earlier in 2018, the FDA approved another immunotherapy drug to treat stage III non-small cell lung cancer in patients whose tumors can't be removed surgically.
Called durvalumab (Imfinzi), it is given after chemotherapy and radiation has stabilized the tumor. Previously, immunotherapy drugs were given only after the cancer had begun to spread again, so durvalumab allows earlier treatment. In a clinical trial, patients receiving durvalumab lived an estimated 16.8 months without worsening disease, compared to 5.6 months for those in the placebo group receiving only chemotherapy and radiation.
Bottom line: though more research is necessary, immunotherapy continues to show promise as a treatment for lung cancer—especially in terms of prolonged life.
Medically reviewed in February 2020.