Testosterone peaks around age 20. After that, levels decline by about 1 percent a year. The decline is barely noticeable at first, but over the course of decades, it can add up, especially if a guy had relatively low levels of testosterone to begin with.

Below-normal testosterone levels affect at least 10 million men in the US alone. This can lead to decreased muscle mass and bone mineral density, decreased sex drive and energy, increased fat mass (especially belly fat) and depressed mood. It may also shorten your life.
Men with low testosterone levels are more prone to being overweight, having diabetes, or feeling fatigued and depressed. They also are at greater risk for osteoporosis. A simple blood test can reveal a man's testosterone level.
This content originally appeared on
doctoroz.com
When we're young, men need testosterone for strength (making tackles) and survival (making babies). As men get older, however, the games change, and we need testosterone for other things-namely to maintain things that influence our quality of life. Unfortunately, many men suffer from testosterone deficiency.

When a man is in his twenties, his testosterone levels usually peak at 900 and 1,200 nanograms per deciliter. They decrease after that, which is probably a good thing for the planet at large. A mild decrease in testosterone might not have much of an effect on men, but a true testosterone deficiency--defined by less than 300 nanograms per deciliter-can cause many problems and should be treated.

Most seriously, testosterone deficiency has also been shown to accelerate coronary artery disease-which can be reversed with replenishment of the hormone. Other effects of low testosterone can include drops in energy, muscle strength, and sexual function.

Appropriate testosterone replacement is one option in helping restore libido, erections, and muscle strength, but there's still research that needs to be done to determine whether replacement testosterone has a correlation with prostate cancer (speculation is that it does).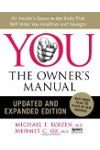 Continue Learning about Low Testosterone