Leonard Hayflick, arguably the foremost aging researcher in the world, stated in a paper in Scientific American that "no currently marketed intervention -- none -- has yet been proved to slow, stop, or reverse human aging, and some can be downright dangerous." He went on to say that anyone who offers an anti-aging product today is either mistaken or lying. "Human longevity has increased by interfering with disease, not the fundamental aging process," the 80-year-old Dr. Hayflick told me. "The problem with growth hormone is that there is no evidence that it interferes with the fundamental process of aging. We have no information now as to who should take the hormone and who should not."

Robert Bernard, M.D., former president of the American Society for Aesthetic Plastic Surgery (ASAPS), echoed these statements. He believes that the selling of vitamins and the administration of hormones under the banner of an "anti-aging program" without scientific evidence borders on charlatanism. He prefers to use the terms "wellness, life enhancement, and lifestyle change" as opposed to the imprecise "anti-aging."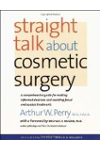 Continue Learning about Longevity

If you think the Fountain of Youth can be found inside a jar, you may want to think again. Longevity wellness isn't about appearing younger; it's about protecting your health. Consider increasing your life expectancy from the insi...
de out with things like adding more nuts to your diet, getting better quality sleep and nurturing your healthy relationships. Everything you do can be a step towards a longer life – just make sure they're the right ones.
More