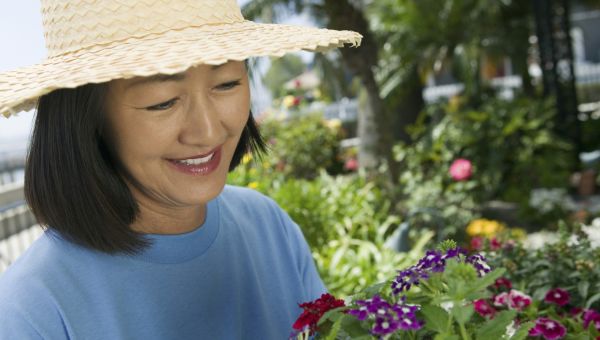 The Hobby That Leads to a Longer Life
A hobby is more than a way to pass the time. It may be a way to get more of it.
Know which hobby has probably added years to the longest-lived people in the world? It's gardening. Okinawans -- whose men typically live to age 78, women to age 86 -- have a long tradition of working with soil.
Flex Your Green Thumb
The benefits of gardening reach body and soul, according to Dan Buettner and his book The Blue Zones: Lessons for Living Longer from the People Who've Lived the Longest. "It's a source of daily physical activity that exercises the body with a wide range of motion and helps reduce stress," he writes. So, as the ground thaws and the seed catalogues start arriving, make a pact to plan -- and plant -- a plot this year.
Grow for Years
It's not a coincidence: There are lots of other wonderful side benefits to gardening besides the body and mind boost. Here are the other garden goodies Buettner notes in his book:
If you think the Fountain of Youth can be found inside a jar, you may want to think again. Longevity wellness isn't about appearing younger; it's about protecting your health. Consider increasing your life expectancy from the insi...
de out with things like adding more nuts to your diet, getting better quality sleep and nurturing your healthy relationships. Everything you do can be a step towards a longer life – just make sure they're the right ones.
More