If you have Parkinson's disease, it's a good idea to replace hard-to-use telephones with models that are easier to use and actually enhance your ability to communicate:
Make a cordless phone even easier to use by adding a headset, which looks like a headband with a microphone and earphone. Clip the phone to your belt or set it in your lap, and then you can talk hands-free. Headsets cost about $20 and are sold wherever phones are sold.
Use big-button telephones with large buttons and raised or enlarged numbers and letters. Giant push-button telephone adapters slip easily over the faceplate of most touch tone phones, and they double the size of the numbers to make them easier to see and press.
Look for telephones with a volume control in the receiver, so that you can easily turn the volume up or down during a call.
Use the special features available on many phones today. Hands-free speakerphones, with built-in speakers and automatic dialing, can be fitted with headsets and special on/off switches. Speakerphones and cordless phones often have intercom capabilities, which can be particularly helpful for communicating with people in other rooms of the house.
Learn how to program your telephone's auto-dial or speed-dial function to eliminate the need to dial frequently used numbers. If that is too difficult, have a friend or family member program the phone for you and explain how to use the speed-dial features. Write directions down on an index card and keep the card next to the phone or tape the instructions onto the handset of a cordless phone so that they are always there when you need them.
Use pictures to help you remember who to call. Seeing a picture can be a better memory jogger than if just names or phone numbers are written on the phone. Tape small photos of each person next to the speed dial buttons for friends and family on your existing telephone.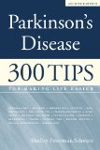 Continue Learning about Living With Parkinson's Disease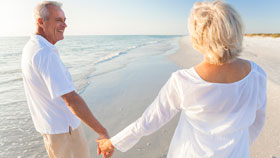 You may find that you need to make accommodations in your day-to-day life with Parkinson's disease. Eating a diet high in fiber, regularly exercising and sticking to your healthcare provider's orders can help you stay active and k...
eep your mobility.
More