How can I care for my teeth if I have Parkinson's disease?
If you have Parkinson's disease, these tips can help you maintain good oral hygiene:
After eating, cleanse your mouth of any residual food and rinse with antibacterial mouthwash. Maintaining good oral hygiene is especially important because of the swallowing problems often associated with Parkinson's disease that can leave food in your mouth that attracts harmful bacteria that not only affects your oral health but can damage your heart as well.
Use an electric toothbrush. If you have tremors, brushing your teeth thoroughly with a traditional toothbrush can be difficult. Some electric models have long, easily grasped handles, some are cordless, and some feature dual motion (up and down, side to side). If you prefer the manual method, try using a toothbrush with an oversized handle, available at most drug stores. Whichever method you choose, conserve energy by brushing your teeth while sitting down and resting your elbow on the bathroom counter.
Buy dental floss "swords" that look like the letter "C," with floss stretched tight across, at the end of a plastic toothpick. Available in drugstores and grocery stores, they let you floss with one hand. The water action of a WaterPik will massage your gums and rinse food debris from your mouth. (It takes some dexterity to use a WaterPik, so if you have tremors, you might want to stick to rinsing with a sip of water or mouthwash and using dental floss "swords."). You can get electric flossers as well. Check your local pharmacy for options.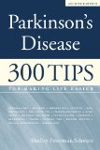 Continue Learning about Living With Parkinson's Disease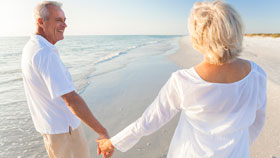 You may find that you need to make accommodations in your day-to-day life with Parkinson's disease. Eating a diet high in fiber, regularly exercising and sticking to your healthcare provider's orders can help you stay active and k...
eep your mobility.
More