If you have Parkinson's disease, these tips can make air travel easier:
When making airline reservations, let the ticketing agent know if you have any special needs. Will you need assistance boarding the plane? Do you require a special meal (low-fat, vegetarian, kosher, etc.)? Do you need an electric cart to get to a connecting flight? Do you need to fly with your oxygen tank? Do you require special seating? (For example, an aisle seat near the restroom if you need to make frequent trips.) If you need more legroom or have difficulty maneuvering into seats, ask to be assigned to a bulkhead seat, which are at the front of the cabin; these seats are typically reserved for travelers with special needs. Also, keep in mind that, while on board, flight stewards will ask you to stow your cane or walker; let them know in advance if you will need assistance getting up and around in the cabin.
Remember that with heightened airport security, you must present a photo ID (usually a driver's license) when checking in, so that airport personnel can match your picture ID with the name on the ticket. If you do not have a valid driver's license because of a disability, obtain a picture ID from your state's Department of Motor Vehicles. A small service fee may be charged to obtain a picture ID.
Save energy by making use of the conveniences many airports have for travelers. When you enter the airport, let a porter call for a wheelchair and carry your bags. Ask, in advance, if he can assist you with your bags to the ticket counter and then take you to the gate. If you start out with a porter, whom you pay, to take you every step of the way, you will be less stressed and have more energy for the rest of your trip. Once you reach the gate, tell the gate agent if you will need any assistance boarding or during the flight. When you reach your destination, ask the gate agent to call for a porter, and ask the porter to take you from the gate to the baggage carousel, and finally to the taxi stand. It may cost a few dollars for a porter, but it is well worth it.
If you must travel with medication that needs to be refrigerated, bring along a thermal lunch bag that will hold a few doses of the medication. Insert a cool pack into the bag until you can give it to a flight attendant to refrigerate. It is also a good idea to have a letter from your physician stating that you are taking medication and need to travel with syringes and needles.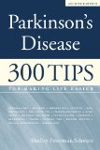 Continue Learning about Living With Parkinson's Disease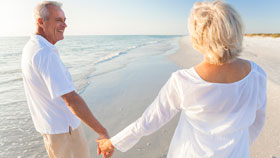 You may find that you need to make accommodations in your day-to-day life with Parkinson's disease. Eating a diet high in fiber, regularly exercising and sticking to your healthcare provider's orders can help you stay active and k...
eep your mobility.
More