Even though the stress of work may aggravate symptoms, irritable bowel syndrome (IBS) usually occurs independent of a work situation. However, you may choose to pursue compensation under the rules of the Bureau of Workers' Compensation. To receive benefits, you'll need to meet these criteria:
A qualified physician must diagnose IBS. Usually this will be a gastroenterologist with significant experience in the treatment of this disorder.
The date of onset of IBS must be established. Did it occur while the individual was employed or was it a pre-existing condition and present when the individual was hired? There can be considerable dispute as to exactly when the IBS began.
The IBS must be associated with a specific work-related event. Otherwise, it may be difficult to prove that the IBS was actually caused by workplace factors.
The degree to which IBS has disabled the individual must be quantified. It is often difficult to determine and document the amount of physical impairment or disability a person experiences, especially when the physical examination and test results are normal. The physician can use the American Medical Association Guide to Permanent Impairment to quantify the degree of disability. In most cases, it is beneficial to the person making a claim to work with a physician who specializes in IBS.
A qualified doctor must provide the prognosis. The prognosis is the doctor's best estimate -- based upon patient information, observation and experienced clinical judgment -- of how much ability the individual will be able to recover through proper treatment. The prognosis is a professional opinion based upon estimates of the duration and complexity of the disorder as well as the individual's motivation and compliance with the treatment plan.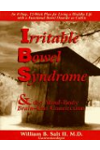 Continue Learning about Living With IBS