It can be difficult for irritable bowel syndrome (IBS) sufferers to start and maintain an exercise program; symptoms of pain and fatigue may seem to worsen when exercise is initiated. However, the ultimate value of an exercise program is substantial.

Here are some special instructions for IBS sufferers:
Chart your progress. Record your progress in writing. You will be amazed at how helpful this step is in motivating you to continue.
Start slowly. If you are just beginning your program, you should walk, swim or cycle for no more than 5 minutes at a time. Do this at least 3 times a day if you can. Your goal will be to exercise on most days for at least 30 minutes.
Build gradually. Increase the length of your exercise sessions by about 10 percent each week. For example, if you are walking for 10 minutes a day for a week, increase to 11 minutes a day for the next week.
Challenge yourself without becoming discouraged. Remember that you are trying to get your heart to pump harder than it does at rest and eventually to break a light sweat. You may be somewhat out of breath, but you should be able to carry on a conversation while you exercise.
Weight loss is good if overweight. Carrying extra body weight is an unnecessary load that can fatigue your muscles and joints, so losing even 10% of your body weight can be beneficial. The best strategy for successful and permanent weight loss is exercise combined with healthy eating.
Develop endurance fitness before undertaking a resistance exercise program. You will be better prepared to begin building strength and muscle mass when your aerobic exercise program is well established.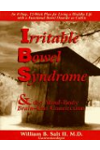 Continue Learning about Living With IBS