An important use of journaling, or expressive writing, is processing your difficult emotions and stressful experiences before they lead to physical or emotional illness. Journaling helps you to recognize and manage your stress, alter the meaning of illness and overcome negative thought patterns.

Here are three suggestions for expressive writing to cope with irritable bowel syndrome (IBS):

1. Write about your most stressful experiences and write from your heart. Don't keep a travelogue of events; write about your feelings and thoughts. A travelogue reads like this: "I woke up at 8 AM, went to walk the dog. I arrived late to work and my boss was angry with me." A journal entry looks like this: "I woke up feeling sad again. I don't know why. I am so upset by what happened at work yesterday. I just don't want to face another day. It makes me so angry when they treat people unkindly. I can't stand it." Notice that a travelogue describes events, whereas a journal entry describes your feelings about events.

2. Ask yourself, "Was there something traumatic that happened in my life before the irritable bowel syndrome began?" Or ask, "What happens emotionally in my life when my symptoms get worse?" Think carefully and be honest with yourself. Raising these questions and writing about them can help you to identify a relationship between your IBS and painful emotional events you may be unaware of.

3. Keep a daily journal for several weeks. This is an excellent way for you to get to know yourself better and enhance the connectedness of your mind, body and spirit. Keeping a journal can help you to take charge of your emotional and spiritual life and give you a sense of mastery and control over your thoughts, feelings, memories and life events. It may also help both you and your doctor find new ways for you to heal.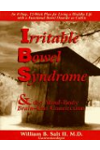 Continue Learning about Living With IBS