Exercise is an essential element of a plan for self-care and wellness and can be beneficial in managing irritable bowel syndrome (IBS) and other functional gut syndromes. Exercise will reduce your allostatic load. Here are some guidelines for including exercise in your life:
The Centers for Disease Control and Prevention along with the American College of Sports Medicine recommend that all Americans accumulate 30 minutes or more of moderate-level physical activity on most and preferably all days of the week.
Intermittent activity also confers substantial benefits. The 30 minutes of activity can be accumulated in short bouts of activity: walking up stairs instead of taking the elevator, walking instead of driving short distances or parking your car at the far end of the parking lot so you can walk further to get to the store.
People who currently meet the recommended minimal standards of an accumulated duration of at least 30 minutes per day of moderate intensity physical activity may derive additional health benefits by becoming more physically active or including more vigorous activity.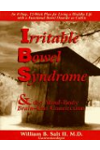 Continue Learning about Living With IBS