Caffeine can trigger the symptoms of irritable bowel syndrome (IBS) -- especially abdominal cramping and diarrhea -- as well as aggravate heartburn and dyspepsia. It does so by stimulating the gut directly; by stimulating the brain and heart, which contributes to anxiety; and by interfering with sleep. Many people do not realize that caffeine can cause or contribute to IBS, fibromyalgia, headache, jittery feelings, sleep disturbance, fatigue, malaise, irregular heartbeat, panic and anxiety attacks.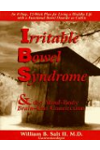 Continue Learning about Living With IBS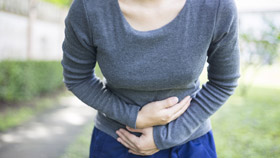 Irritable bowel syndrome (IBS) is typically a chronic disorder. Many people with IBS lead restricted lives in multiple areas: diet, social activities, energy level and sense of well-being. Identifying and avoiding triggers, gettin...
g regular exercise and psychotherapy are all helpful in managing IBS in your daily life.
More