If you are diabetic then you should get medical clearance from your physician prior to exercise. Having this will help you decide what activities you are ready to participate in. Be sure to have a blood glucose meter with you at all times to check yourself often to avoid hypoglycemia.
Aerobic exercise and light weight training will be the best prescription. Be sure to read your body. Be sure to have a blood glucose meter with you at all times to check yourself often to avoid hypoglycemia. You should be able to complete aerobic exercise such as walking and strength training with light free weights. These two should benefit you.
Again, prior to starting any exercise, you should seek guidance from your physician to be sure they feel you will benefit the most from this.
If you have diabetes, before you start an exercise program, be prepared. As you get ready to become more active, be sure you wear supportive and comfortable shoes and socks, keep your medical identification with you if you leave the house and carry water.
Because activity can affect your blood glucose, check it regularly and be prepared to manage low blood glucose by taking food, such as granola bars, hard candies and glucose tablets. A diabetes educator can help you figure out how to manage these issues, as well as what type of activity fits your lifestyle and how to best reach your goal.
Before you step up your physical activity, you must talk to your doctor, even if you're already exercising. Increasing exercise may lower your blood sugar and, therefore, your medication dose—both great things. But if you start exercising on your old dose of medication, hypoglycemia could result. For some, the gradual increase in activity might not, in itself, cause much of a blood sugar dip. But if you're taking in fewer carbohydrates, the combo could drive down your blood sugar to a level that merits a medication tweak. In any case, it's very important that you use your blood glucose meter more often during this time. Aside from the blood sugar issues, if you have high blood pressure, you must get your doctor's okay before doing any resistance training (weight lifting or using resistance training machines). In some cases, this type of exercise can increase high blood pressure.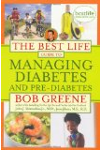 Continue Learning about Living with Diabetes