Just because you have diabetes doesn't mean you have to sit on the sidelines. Get advice on what to consider and how to talk to your healthcare team about getting active:
Talk to your healthcare team about which activities will be safe for you. Your healthcare provider's advice will depend on the condition of your heart, blood vessels, eyes, kidneys, feet and nervous system:

Tell your provider if you have pain in your chest.
Talk with your provider about joint or bone problems that make it difficult for you to exercise.
Ask your provider about how increasing your activity level might impact any medicines you take for diabetes, blood pressure and/or heart problems.
Decide how you'll keep track of your progress. You may find it motivating to write down what physical activity you've done each day. Some people enjoy using a pedometer to see how far they've walked.
Choose what you'll do and make detailed plans. Think about what activities are realistic for you and choose the ones you think you can do. Start slowly. Your activity should be somewhat challenging but not overly difficult.
Plan to have water and snacks handy during activity. Drink plenty of water before, during and after activity. If you are at risk for low blood glucose, always carry a source of carbohydrate so you'll be ready to treat low blood glucose.
Wear a medical identification bracelet, necklace or a medical ID tag to protect yourself in case of emergency.
Having diabetes can throw off the way the body regulates insulin and other hormones during exercise. That, in turn, can cause blood sugar to go either too high or too low. But that doesn't mean you can't exercise or even become an athlete. It just means that you have to make sure to get the right combination of medications, carbohydrates and calories to keep your blood sugar in a safe zone while exercising. This is particularly critical if you're taking insulin and/or oral medications that raise insulin levels, because if you have too much insulin in your system and not enough carbohydrates, your blood sugar level will fall. The fall could be anything from a slight dip that makes you feel a little more fatigued than usual to a serious hypoglycemic plunge. Getting enough carbohydrates is just half your glucose-stabilizing strategy; most likely you will, in consultation with your doctor, also decrease your dose of insulin or insulin-raising medication before exercising.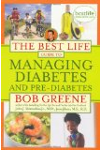 Continue Learning about Living with Diabetes