Alcohol is tricky because it can make your blood sugar go up or down. In some cases if you have a drink on an empty stomach you blood sugar could drop low.
On the other hand some drinks may be high in carbohydrates and could make your blood sugars rise. If you are going to have a drink or two make sure to plan it into your meal, you may need to sustitute a carbohydrate food in exchange for your drink.
A good idea would be to look up the carbohydrate content of your favorite drinks so you know how it might effect your blood glucose before you go out.
Either way, bring your meter with you if you are going to have a drink and be sure to check and see how it effects you.
If you have diabetes and choose to drink alcohol, you must do it with caution. Alcohol, in combination with certain diabetes medications, may trigger a serious low-blood-sugar reaction. And, if like many people with diabetes, you need to lose weight, then you have to be particularly cautious about drinking alcohol. It adds extra calories and no nutrients to your diet. Alcohol has 7 calories per gram, while protein and carbohydrates have only 4 calories per gram (fat has 9 calories per gram). A 5-ounce glass of wine has 100 calories, a 12-ounce glass of beer has 148 calories, and a 4½-ounce piña colada has 262 calories. In addition, drinking can impair your judgment about what you eat while stimulating your appetite; a double whammy you don't need while trying to control blood sugar and lose weight! Another reason alcohol and weight loss don't mix is because alcohol is quickly absorbed into your bloodstream and can slow down your metabolism.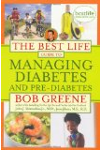 Moderate consumption of alcohol is safe for those with diabetes, but medication/insulin interactions and foods consumed are always factors to be aware of. Watch as endocrinologist Reza Yavari, MD, shares guidelines for alcohol use with diabetes.
Beyond all the health and safety concerns about alcohol, if you have diabetes and are on diabetes medications that lower blood glucose, you need to practice caution. The action of insulin and some diabetes pills, sulfonylureas and meglitinides (Prandin), is to lower blood glucose by making more insulin. So, you should not drink when your blood glucose is low or when your stomach is empty.
Alcohol can cause hypoglycemia shortly after drinking and for 8-12 hours after drinking. So, if you want to drink alcohol, check your blood glucose before you drink and eat either before or while you drink. You should also check your blood glucose before you go to bed to make sure it is at a safe level—between 100 and 140 mg/dL. If your blood glucose is low, eat something to raise it.
If you have health problems, such as pancreatitis, high triglyceride levels, gastric problems, neuropathy (nerve damage), kidney disease, or certain types of heart disease, you may be advised to abstain from alcohol. Find a registered dietitian to help you fit alcohol into your food plan.
Sometimes when people with diabetes count their carbs, they forget to count alcohol. So, if you are going to have a drink, just make sure that you're not also having a lot of other carbs with your meal. The best alcoholic drink is probably white wine, which has the least amount of carbs. Beer, on the other hand, has a lot of carbohydrates in it.
Although research suggests that alcohol can provide some heart-healthy benefits, it's important to note that similar benefits can be gained by eating a diet low in saturated fat and rich in fruits and vegetables as well as by following a regular exercise program. If you don't already drink, there's no reason to start for your health's sake. But if you do drink, the general recommendation for most healthy people, including people with diabetes, is to keep consumption to one daily drink for women, and two for men.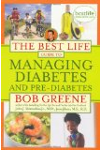 Every person, regardless of whether they have diabetes, reacts differently to drinking alcoholic beverages. But having diabetes does not make you more susceptible to its effects.
Although it is acceptable for a person with diabetes to enjoy an alcoholic beverage in moderation, he or she must exercise caution. Make sure that your blood glucose levels are within target range. Drink alcohol with a meal (not on an empty stomach). Avoid alcohol during pregnancy or certain diabetes complications. And always get your doctor's approval first, since some medications interact with alcohol.
The American Diabetes Association asserts that alcohol can be incorporated into a diet plan as long as blood sugar control is already well established and other conditions that aren't compatible with alcohol consumption (such as pregnancy or certain diabetic complications) don't exist.
If you do drink alcohol, be sure you take these added precautions:
Carefully check the alcohol level of what you're drinking. Make sure that mixed drinks are accurately measured, and be sure to account for added calories and carbohydrates in fruit juices, sodas and other mixers. Check the proof of distilled spirits, and the alcohol level of beer and wines.
Don't exercise before drinking. Exercise lowers blood glucose levels, and drinking will reduce them even further. Dancing counts as exercise, so think about skipping the drinks if you are hitting the dance floor.
Be prepared for hypoglycemia. Make sure you have a high carbohydrate snack available in case your blood glucose levels dip below 65 (3.61 mmol/l) to 70 mg/dl (3.89 mmol/l). Glucagon will not help treat alcohol-induced hypoglycemia.
Monitor, monitor, monitor. The best precaution against alcohol-induced hypoglycemia is to bring along your blood sugar testing supplies and check your levels frequently.
Continue Learning about Living with Diabetes