Painful as it can be, a cough is the body's way of protecting the lungs by clearing the airways of foreign material. Most asthmatics cough at some point in an attack. If the cough triggers airway spasm or tightness, or is continuous, it can be harmful. Some attacks start with a cough that becomes progressively tighter, and is then followed by wheezing. However, some asthmatics just begin wheezing without coughing. While it usually requires a stethoscope or a trained ear to the chest to hear the wheezing, when it becomes more severe the patient and those around him will hear it too.

Still, some asthmatics never wheeze during attacks but only cough. They suffer from so-called cough-variant asthma, which occurs when inflammation and bronchoconstriction are concentrated in parts of the airways, not spread generally throughout them as they would be in what might be deemed "normal" asthma. Think of them as "sleeper cells" that can provoke general trouble for the whole body, as the patient is wracked with extended coughing episodes. The coughing is the body's effort to expel these local troublemakers, as if they were actual physical entities, such as dust or particles of dirt. We must treat to control the underlying inflammation as we would with the more familiar wheezing.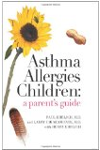 More About this Book
Asthma Allergies Children: A Parent's Guide
Asthma and allergies are at epidemic proportions. It doesn't have to be that way. Two experienced pediatric allergists tell everything a conscientious parent needs to know about these conditions,...
Continue Learning about Living With Asthma