What kinds of exercises can help with lower back pain due to arthritis?
If you have lower back pain, and have been told by your doctor it is due to arthritis, stretching and strengthening the hip girdle muscles and performing core strengthening exercises should be very helpful. However, if any of these exercises are painful, stop immediately. Do not exercise "through the pain." Talk to your doctor.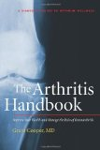 Prior to completing any form of exercise, you should get clearance from your physician. Not having clearance may be detrimental to your health.
The best forms of exercise will be core exercise such as planks and bridges. Try to avoid and flexion or extension of the spine as this will place undue stress on your back. Also, work on active flexibility to keep your body loose.
Continue Learning about Living With Arthritis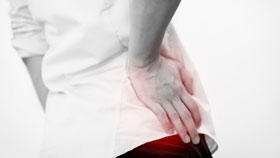 When living with arthritis, daily activities like opening doors, climbing stairs and even getting out of bed can be difficult and painful due to joint inflammation. Exercise reduces pain and disability, partly because it stimulate...
s the production of synovial fluid that lubricates the joints. Regular daily exercise also helps maintain a healthy weight and improve overall muscle tone and balance, both which lessen strain on the joints.
More