Look for ways to reduce your stress level and put yourself and your needs first. This is not selfish or self-centered. You must take care of you first!

You are the authority regarding your own body. Rest when you're
tired. Be protective about how you spend your time and energy. Understand that day-to-day living uses a great deal of physical energy and there is an emotional and mental component to coping and adapting. Do the things that are important to you and your family. Give yourself permission to say "no," without feeling guilty. When you are feeling better, you can say "yes."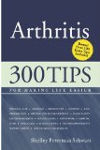 More About this Book
Arthritis
Arthritis: 300 Tips for Making Life Easier is a compendium of tips, techniques, and life-task shortcuts all learned from personal experience. Author Shelley Peterman Schwarz has lived with a chronic...
Continue Learning about Living With Arthritis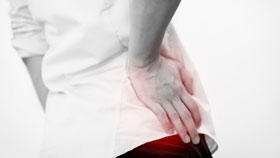 When living with arthritis, daily activities like opening doors, climbing stairs and even getting out of bed can be difficult and painful due to joint inflammation. Exercise reduces pain and disability, partly because it stimulate...
s the production of synovial fluid that lubricates the joints. Regular daily exercise also helps maintain a healthy weight and improve overall muscle tone and balance, both which lessen strain on the joints.
More