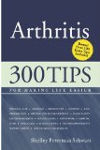 Reachers allow you to pick up things off the floor without bending or to reach items on higher shelves while seated. They come in various lengths, weights and means of operation.
Trigger grip reachers have a hand grip shaped similar to a pistol that can be operated by squeezing your finger.
Full-grasp handgrip reachers allow you to squeeze with all your fingers.
A locking mechanism reacher enables you to hold an object tightly without continuing to grasp the handle tightly.
Sticky pads or magnets at the ends of some reachers help with picking up lightweight or metal objects.
Rubber grippers or vinyl-covered tips give better holding power.
Battery-operated reachers automatically open and close gripping jaws with a light push on a rocker switch.
Folding reachers fold in half for traveling or storage, and some come with carrying attachments that clamp the reacher to walkers and wheelchairs.
Your local arthritis chapter or human services agency may help you to locate a resource (independent living center, support group, home health agency or drug store) that can help you find the style that would be most helpful for you.