How can I keep my joints warm to reduce arthritis pain?
Cold joints are often stiff and sore joints. Here are some ways to keep your body warm and more limber:
Fleece or electric mattress pads provide additional warmth to help you sleep better and wake with less pain. Wool also provides natural insulation properties that work with your body to regulate your temperature, warming you quickly in the winter and wicking away moisture to cool you in the summer.
Try down-filled comforters for lightweight warmth. Down-filled comforters often provide greater warmth and are lighter than polyester or quilted bedding.
Try sleeping with an electric blanket or mattress pad, if morning stiffness and pain makes it difficult for you to get out of bed. The heat of the blanket throughout the night helps to keep muscles and joints more flexible. If your electric blanket powers down or off overnight, try turning up the heat for 20 minutes before getting up.
Take a hot shower to start your day. Slowly stretch and move under the water to reduce stiffness. If dry skin is then a problem, slather on warm olive oil (set an unbreakable container inside your shower to warm) or a highly emollient lotion afterward.
Wear wrist warmers. Wear long gloves, with the fingers cut out or sew a fleece sleeve that covers your wrist and the palm of your hand (cut a hole for your thumb about an inch from the top), leaving your fingers free to type, sew, read, write or work.
Keep your feet warm. Your big toe is your body's thermostat, so keep it warm and your whole body will be warm. Wear wool socks, fleece slippers and/or leg warmers to stay warm when you are sitting or lying down.
Make your own heat pack. Place 2 cups of rice or buckwheat hulls (available at natural foods stores) in a sock, tie the end, microwave for two minutes and place wherever soothing heat is desired. For larger areas, place more rice or buckwheat in a small pillow case.
Carry hand and foot warmers with you for instant warming when you need it. Hand and foot warmers that skiers, hunters and other winter outdoor enthusiasts use are an inexpensive way to stay warm for several hours. Slip one in your pocket when going out in the cold for a quick warm-up anytime.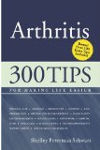 More About this Book
Arthritis
Arthritis: 300 Tips for Making Life Easier is a compendium of tips, techniques, and life-task shortcuts all learned from personal experience. Author Shelley Peterman Schwarz has lived with a chronic...
Continue Learning about Living With Arthritis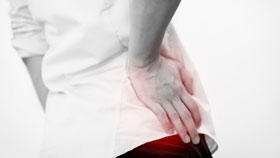 When living with arthritis, daily activities like opening doors, climbing stairs and even getting out of bed can be difficult and painful due to joint inflammation. Exercise reduces pain and disability, partly because it stimulate...
s the production of synovial fluid that lubricates the joints. Regular daily exercise also helps maintain a healthy weight and improve overall muscle tone and balance, both which lessen strain on the joints.
More